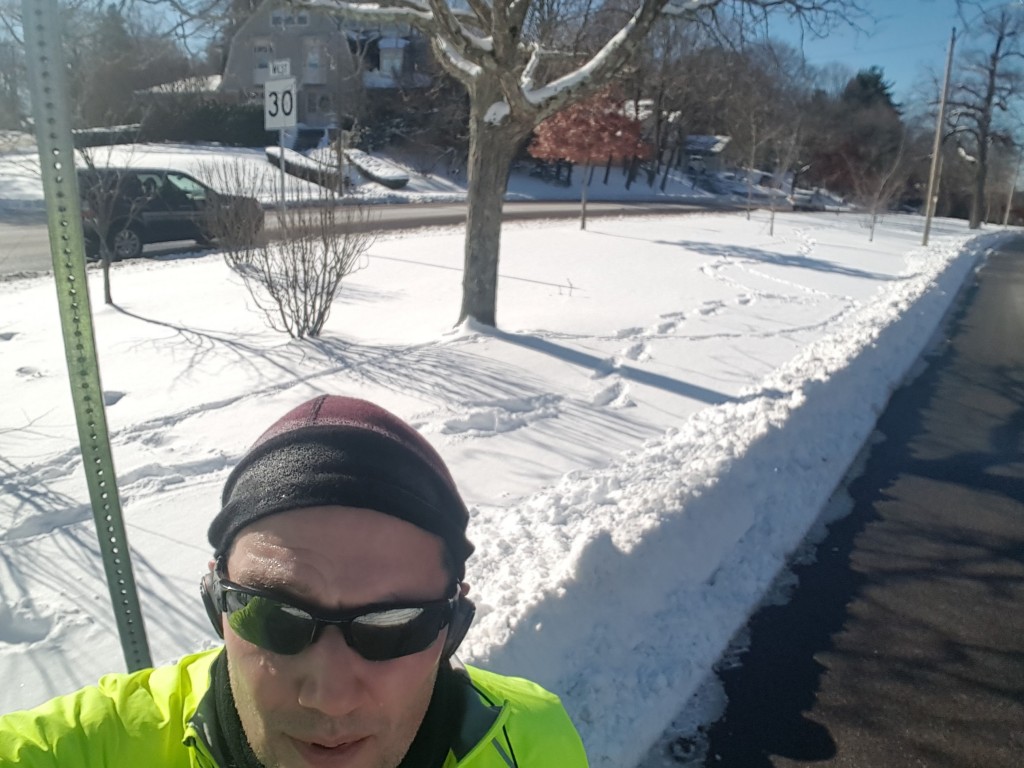 Remember when I said I was running the marathon? That wasn't just a dream! It's really happening and things are kicking off big-time right now. This is my first week of training so I thought I'd share the first of my occasional updates about the experience.
Training
As I mentioned, this is my first week of training. We had snow on Saturday so it was a bit of a spectacle on Sunday for my first long run, but all in all it wasn't so bad. I felt pretty good. My time goal for the race is so conservative I'm not really stressed about anything other than ticking off the miles and staying healthy. So far so good.
Follow me on Strava for the gory details.
Fundraising
Fundraising has been going really well. I'm $1500 towards my goal of raising $10,000 for Mass Bike. That's an awesome start, but I can still use all the help I can get. So if you're tickled by the fact that I'm running the Marathon (if you knew me 20 years ago, this is probably pretty funny) or if you want to help make Massachusetts a better place for bikes (which is the point after all), please donate what you can. Every donation helps.
Also, I'll be doing a fundraiser out at a bar/restaurant at some point in the near future so keep your eyes peeled for that.
Heartbreak Hill

The one downside of running the marathon myself is that I'll be missing the glory of Heartbreak Hill as a spectator. The picture that leads this post is actually taken at the top of Heartbreak from my first training run and the photo above was from the chills-inducing moment when we saw Meb cruising through on his way to victory in 2014.
It's a special place for me. I set up there every year and cheer people on for as long as I can. To me it's the best place to watch the race. It's crowded, but not too crowded and it can't be beat for drama.
Hopefully some of you will end up there to pick up the slack. I'd love to see a friendly face or two as I trudge along towards Boston.
Riding to Run to Ride
Speaking of bikes, one of the weird things about running the marathon to support Mass Bike is that I'm spending less time on my actual bike. I'm going to be running 5 times a week for the next couple of months. I might get in a ride on a Tuesday or a Saturday (my off days) but I have the feeling most of my time on the bike over the next few months is going to be riding to the Jamaica Pond or the Brookline Reservoir to get in a nice flat run during the week. I'll be sure to make up for it in the spring.
---
That's it for now. I'll be checking in regularly as I make my way towards Patriots day.