All of the Dennis Lehane books I've read have been like crack to me. Three times in the last year I've stayed up way too late trying to finish one of his books. The only reason it's not five (the number of books of his that I've read in the past year) is that the timing on the other two was more beneficial to my productivity the next day.
I finished both on the weekend, in the afternoon.
Shutter Island was #3 on that list. I think I slept about 2 hours the night I finished this book.
So, yeah, I liked it.

It reads like a reimagining of old school pulp fiction. The real stuff. Stuff that was sold under covers like this: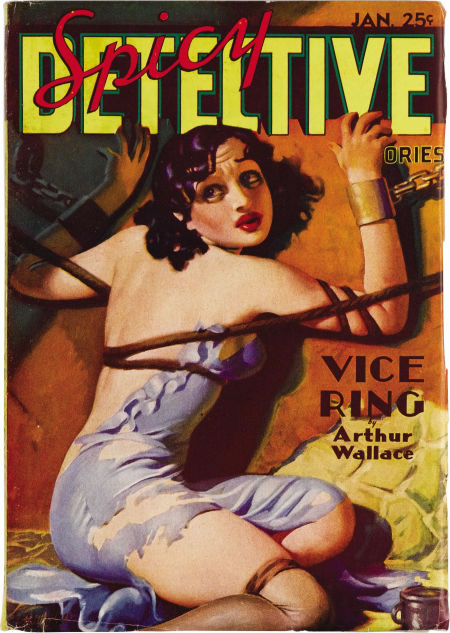 Shutter Island is like someone described what pulp stories were like to Lehane and he did his best to put one down on paper without having actually read any. It's a modern book, not a knock-off at all, but it's got this madcap, lurid vibe to it that really reminds me of that old material.
Nazis! Sex! Booze! Mad Scientists! STORM! Mystery! Hard Boiled Detectives! RATS!
Pure ridiculousness.
In a good way.
Basically if you wrote the plot out, including just a few of those details, you'd laugh at it because it was so insane. The thing is, in Lehane's hands, it just works.
I don't read a lot of this stuff, so I can't really compare him to anyone else, but I just can't imagine that there's anyone that can put together a betters thriller/mystery than this guy. He's just a master.
As always, I've got a to-read pile a mile high (including this insane book), but I'm trying to figure out a way to read the rest of his books before too long. Especially since I've got his "serious" work waiting for me.