The Man Who Made Vermeers: Unvarnishing the Legend of Master Forger Han van Meegeren
Let me just get this out of the way before I talk about the book…
People thought this was a Vermeer? Seriously?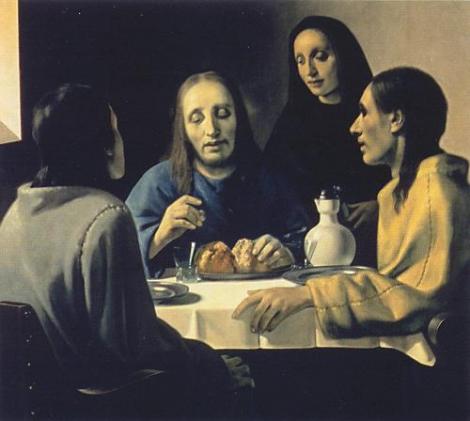 Are you kidding me? I'm not an "expert" on Vermeer, but I have seen two thirds of them in real life and exactly none of those resemble the above monstrosity. It's just crazy to me that people bought these (literally and figuratively) as works by the great master of Delft.
Which brings me to this book. Read this well written, thoroughly researched account of the life and times of Han van Meegeren and you'll have a better sense of why these crude, downright ugly "masterpieces" were believed to be genuine. Disparate sociopolitical, artistic and personal threads came together around van Meegeren with a perverse perfection that allowed the forger to hoodwink the art world. If you're interested in World War 2, the artist Vermeer, art forgery or simply want to read a solid piece of non-fiction, I'd recommend you check out this book. The Man Who Made Vermeers is a fascinating portrait of an unscrupulous man and the tumultuous times he inhabited.
Well worth checking out.