I actually thought the update this month was relatively boring.
And then I saw this thing: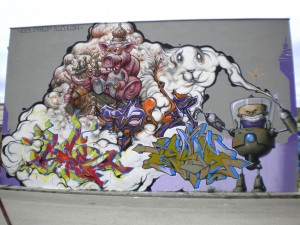 For those of you keeping track that's Won, Ces, Sub, and Craola. That's a great lineup and they really destroyed. Sub (*cough* IMOK *cough*), especially killed it with his letters, and the characters/background are nuts.
Big time.