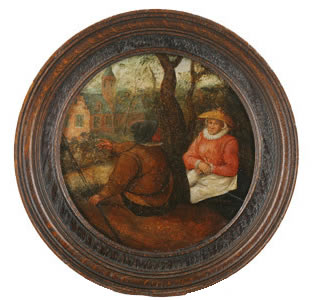 A previously unknown work by 17th-century painter Pieter Brueghel the Younger has been discovered in an elderly woman's possessions, a Dutch art television program announced yesterday.
Master lost for four centuries
More coverage…
Dutch trinkets appraisal show turns up Brueghel treasure
The thing about this that excites me, just beyond the basic plot (which is fantastic), is that it reminds me that there are missing Vermeers out there. Somewhere, in some Dutch attic, is another Vermeer masterpiece just waiting to be discovered. That would be exciting. Personally, my head might explode.
Seriously. My head just might explode. Look at how geeked out I am in front of Woman Holding a Balance.