This piece will be going up for auction at the Brattle Art House Auction on October 3, 2010. Just thought I'd share it now to get you guys excited.
I'll have a lot more info about the event as I get it. For now? Inky goodness.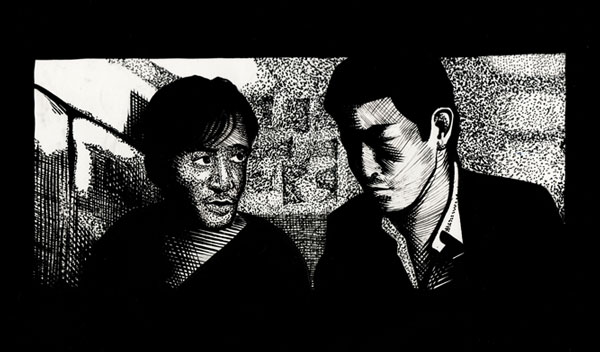 If you're not familiar, the scene is from Infernal Affairs, a film I adore. The scene is one of my favorite from the film and, for me, it captures the very essence of the film. This is the first really tight ink drawing I've done in a couple of years. It was fun. Hopefully it'll bring in a lot of money for the Brattle.